OUR SERVICES OF ENGINEERING SERVICES
Our know-how allows us rise the challenges of strong constraints of the industry, our main market.
Based on your specifications, we offer you all the possibilities offered by innovative technologies.
We support you from the simple prototype to mass production. According to your needs, we adapt the development.
For several years, we have been collaborating with our partners in Europe and Asia. We can manage the productions for you.
You need to have the data logging of your systems, traceability, take advantage of our Cloud technology.
Take advantage of the possibilities of new wireless communication technologies (IoT) to control your products 24/7 (3G / 4G – WiFi – LoRa – Zigbee – Bluetooth…)
Do you have a product to evaluate or develop or are you looking for a product in Asia (sourcing)?
Our expertise is at your service.
CE – FCC – CCC certification
Does your system have to be certified and/or follow specific standards? We will work with you and help you until it complies.
We design your mechanical parts in 3D for production (drilling, sheet metal, plastic injection, or 3D printing).
We design any kind of electronic solutions for your products (schematics, sourcing, routing, etc.).
Following your needs, we develop solutions on different ARM – PC – Windows – Linux platforms.
Take advantage of the technologies of communicating systems adapted to the water sector. Our double competence is unique.
Montpellier Engineering is a multi skills team based in France, coupled with a team in China and Hong Kong within PCB Easy. We have been working for over 20 years and have developed solid skills and a qualified network of subcontractors.
Product Development Capability
Montpellier Engineering will study your requests for the production of a single copy or for mass production. We design your product from A to Z, including certifications (CE or others), manufacturing tests, packaging, and delivery to your premises.
For the development time, the Montpellier Engineering team becomes an extension of your company.
Under confidentiality agreement, we work in the best of your interests.S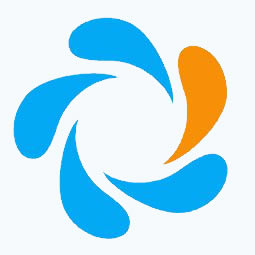 Montpellier Engineering offers a wide range of products adapted to the water sector: water treatment, monitoring, traceability, control, etc. We can also collaborate to integrate our technologies into your solutions. See : www.dunetec.com
Montpellier Engineering was founded in 2011 by a team from the field of robotics and production. The links with the founders of PCB Easy (Shenzhen/Hong Kong) were already strong.
Our initial project consisted of desalinating seawater using an innovative and ecological process. This experience allowed us to enrich our knowledge and to propose new technologies in the field of water treatment.
Today, we put at your service our know-how and our skills in innovative technologies and information (IoT, Cloud, Saas, LoRa, 3 / 4G, Bluetooth, OTA (remote programming)) to develop your applications, especially in the water sector.
Dedicated industrial product